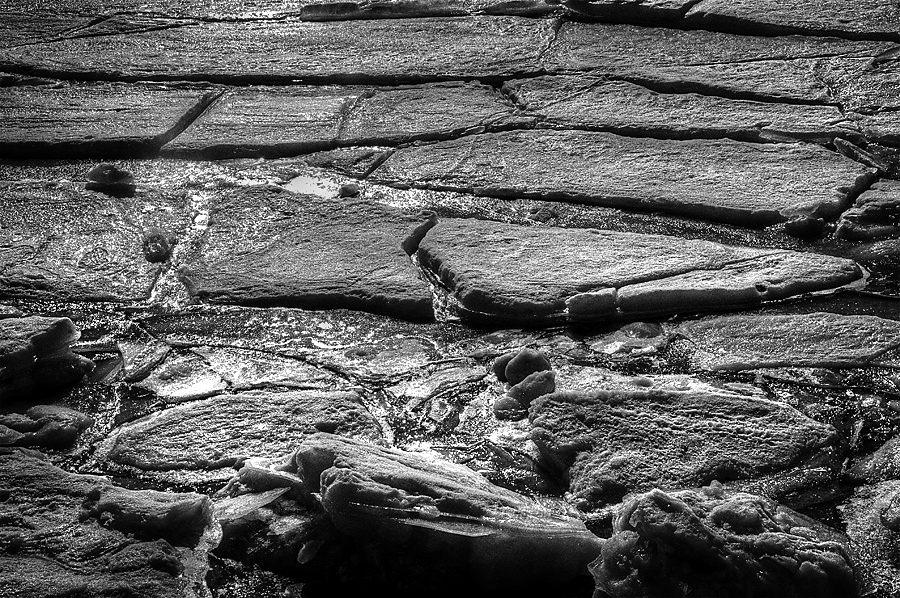 Winter just won't let go this year – it's March 24 and the temperature is supposed to be down in the single digits again tonight. Damn cold walking the dog this morning, bundled up like a Siberian refuge and wishing the dog would hurry up!
Went to Heron Point this afternoon with the dog, thinking I could walk carefully and do some photos in the woods. Fat chance – the path was shear ice, way too slippery for a pair of newly replaced knees. One slip and it's down the bank into the river.
Gave up on accessing the woods, but was able to get a path to the river with its glorious ice. The Lamprey River is tidal, so there's a constant push and pull on the ice floes, and what little warm weather we've had hasn't served to melt much. The result, ice shoved up against ice. Wondering what it looked like before I was able to get back out into nature.
Did manage a few photos – and will probably get back again before ice-out.