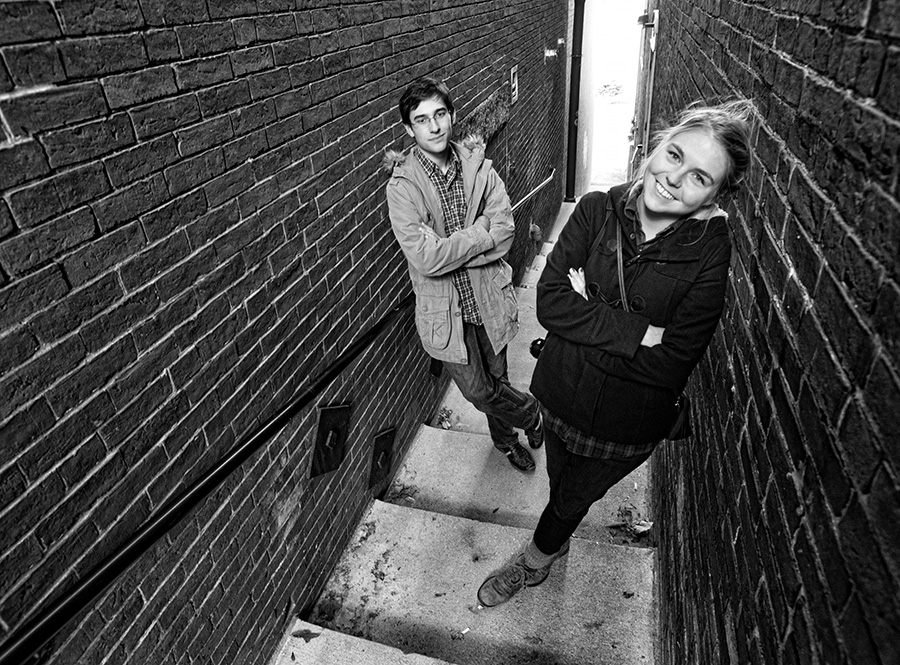 This is Jack…and Zoe.
Jack is one of my all-time closest friends, a kid I met while I was teaching photography at an arts camp in Massachusetts. He had this innate curiosity about just about everything – that and a great eye for art and a knack for photography – well, you can figure the rest out. He quickly started turning into a phenomenal photographer.
Not only that, but he thought I was a pretty decent photographer that he could learn from, so we started hanging out. That was six years or so ago…and a friendship that has grown in breadth and depth with each year. We went from being counselor and camper to counselor and counselor, he's now my second shooter at weddings, and it's a treat to go out and just shoot with Jack.
He's probably going to get a swelled head if he reads this, but oh well!
He was so intent – on his photography, on playing and producing music, on doing mostly bizarre things with computers, on studying his butt off – that he never seemed to have time for romance or relationships.
Imagine my surprise when he suddenly was hanging out with the cutest – and incredibly interesting girl, Zoe.
This past weekend we met up after they had scoured Northern New Hampshire checking out the fall foliage – and on a cold and blustery New England day I did some portraits of them.
Here's one I'm particularly fond of.