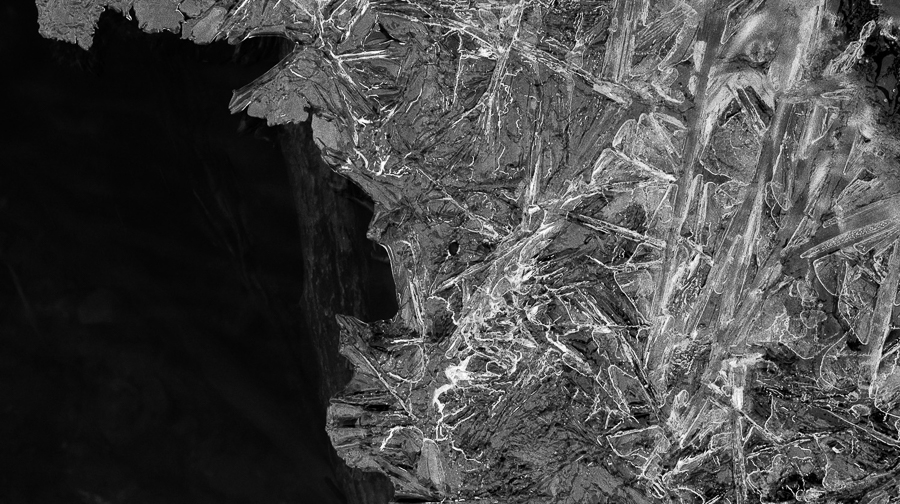 The past few days my nature writing and photography class has been working on a conceptual assignment – the disappearing season. Their task was to ponder that concept and in photographs and writing create a journal entry or entries. As I dealt with tons of their questions, I thought I'd take a stab at it myself – it's easier to deal with their frustrations and issues if I've encountered them myself.
A walk through the woods to the river  and I came to realize I was almost too late – the ice is virtually gone, but I came up with a few images that seemed to work.
Looks like the disappearing season is disappearing quickly…here comes Spring!
As always, feedback is greatly appreciated.