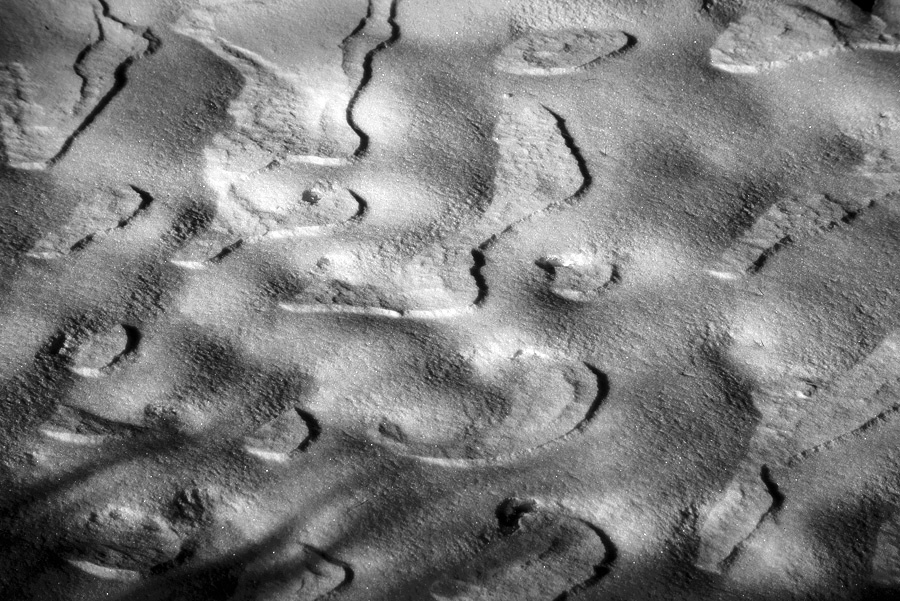 Bone-chilling cold, then mild Spring-like then bone-chilling cold…but not enough snow to make it seem like it's already mid-January. That's been the story of our winter so far.
And unless you're a plow truck driver there a lot of people see certain benefits to the lack of white stuff on the ground – certainly cold enough for the ski areas to make plenty of snow.
Looked out the office window this morning and was struck by the wind swept patterns in the couple of inches of snow we do have on the ground – still haven't bought that macro lens I keep promising myself so I shot from 30 feet up with a long lens…came out kinda interesting.
Would love to hear what you think!