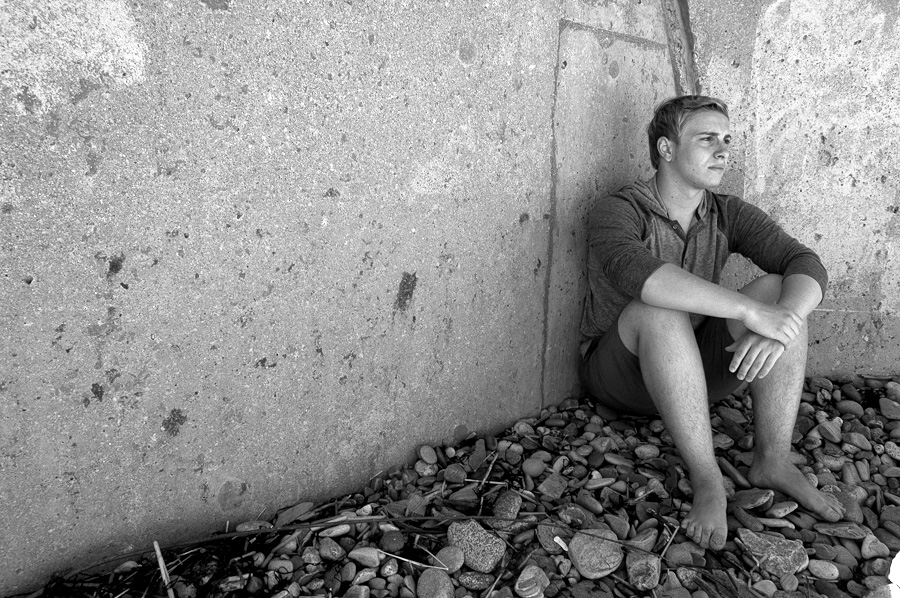 Generally I don't start shooting senior till late summer/early fall. The combination of teens wanting maximum tan and a healthy dose of procrastination conspire to create a crush of photo sessions close to yearbook deadlines.
What a treat to get to do a shoot in June! Kendrick is a renaissance kind of guy – serious student, has a plan for the future, competitively swims the butterfly and individual medley and is a surfer. The location was a no brainer – off to the beach. It was kind of a beautiful day, only thing missing was a few clouds in the sky to add some visual interest, but you just can't have everything.
We spent a couple of hours meandering the beach, shooting this and that, trying different combinations of clothes, talking and just having fun. That's an essential ingredient to a senior shoot – if it's not fun the pictures won't be as good as they could and probably won't reflect who the young adult is.
Here are a few photos from the shoot.