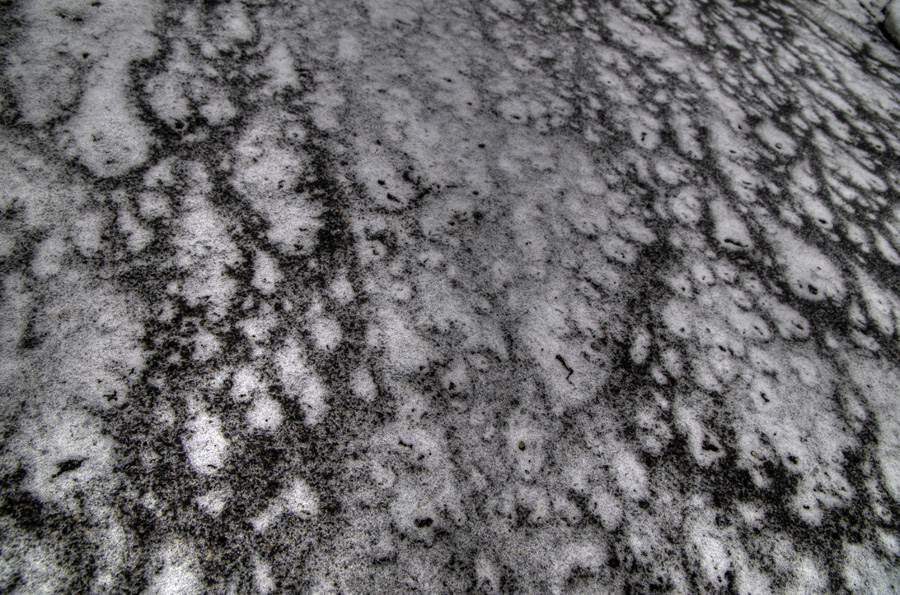 Slush, sleet and freezing rain have always struck me much like a porcupine – pretty useless in the greater scheme of things. Porcupines eat the bark off trees – adding to the tree's demise rather quickly.
Slush takes winter's beauty and does a number on it, rendering a winter wonderland into a sloppy mess. Too heavy to shovel, it still grabs your car tires and sends the car places it didn't want to go.
This morning while out walking the dogs ( mine and the dog I'm caring for while the owner is removed from the slush and enjoying Florida) I saw slush in a different way. Clearly still feeling the influence of abstract photographer Jackson Carson, I found myself intrigued by the patters the mix of slush and snow made. The holes in the snow from the rain that followed the sleet as the temperatures rose.
Liked the photos I saw – but I'm still not a fan of slush. I think I'd take a 6 inch snowfall any day.