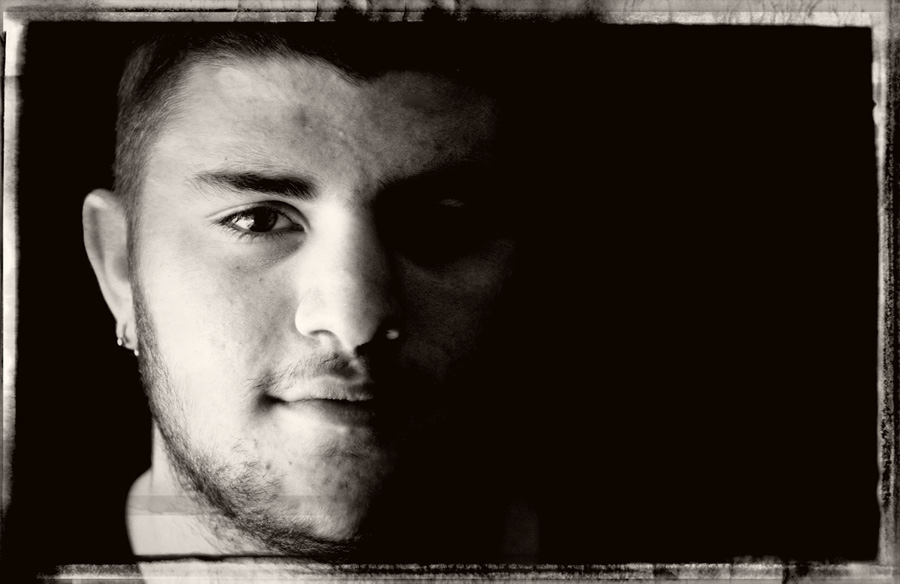 It's last second scramble for yearbook pictures time at school, so suddenly my equipment is at school daily and I'm doing head shots of students who weren't here for school picture day. One student wanted me to photograph him…how could I say no?
I enlisted two other students to hold a piece of black cloth – one had it wrapped around the side so it would prevent the window light from bouncing back and filling in the not-lit side of his face.
A conversion to black and white, minor skin retouching and…Mikey!