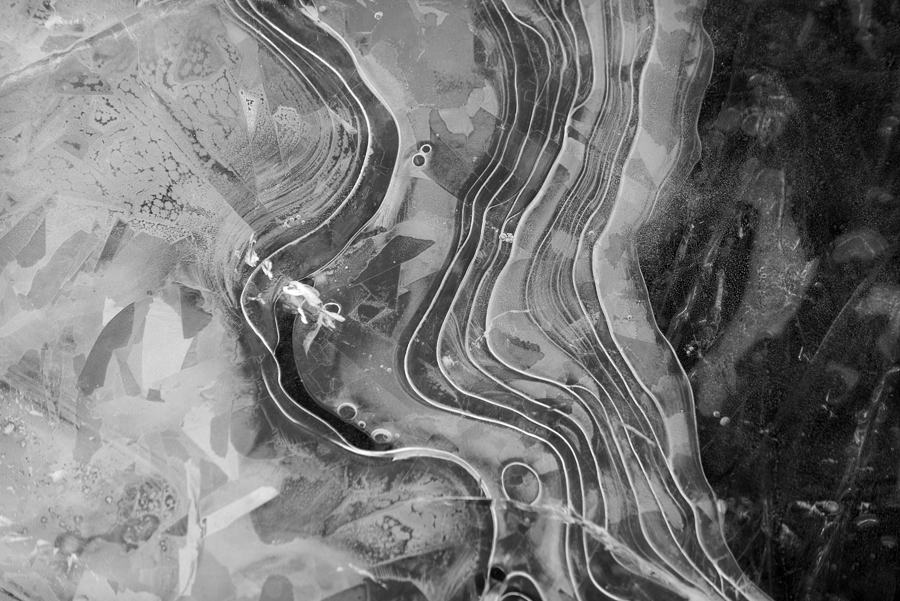 Took a walk with the kids in photography club last week – through the field, woods and onto the footbridge over the stream.
Glad I went there before last night's-todays blizzard. The stream was full of these funky ice patterns, patterns that I'm sure are now buried under 20 inches of snow.
Can't figure out what the patterns remind me of, just like the flow and form of them.
Would love to know your comments.