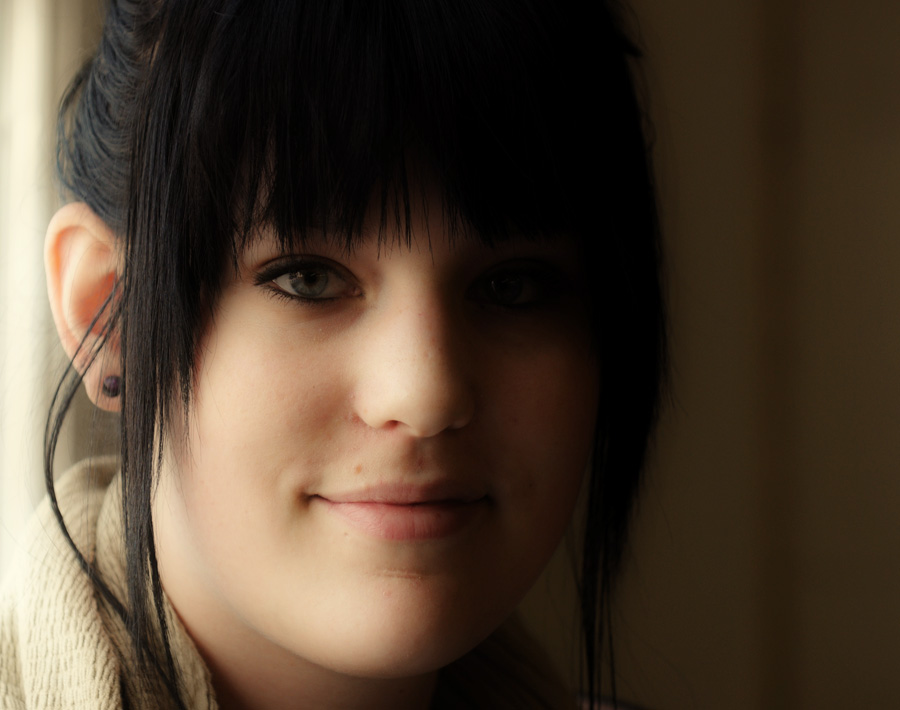 One of the huge benefits to working in a school is access to what seems like a never-ending supply of beautiful people to photograph. Couple that with the fact that one of the classes I teach is photography and the opens up a ton of options for subjects.
I was thinking about having the class do a project on photographing people with window light and figured a few examples would go further than just talking about it, so I asked Ashlee ( who was sporting a new hairdo that day) if I could photograph her.
She smiled and said "Sure" and a little later in the day we were on task.
You get the first look – my class won't see these until tomorrow.