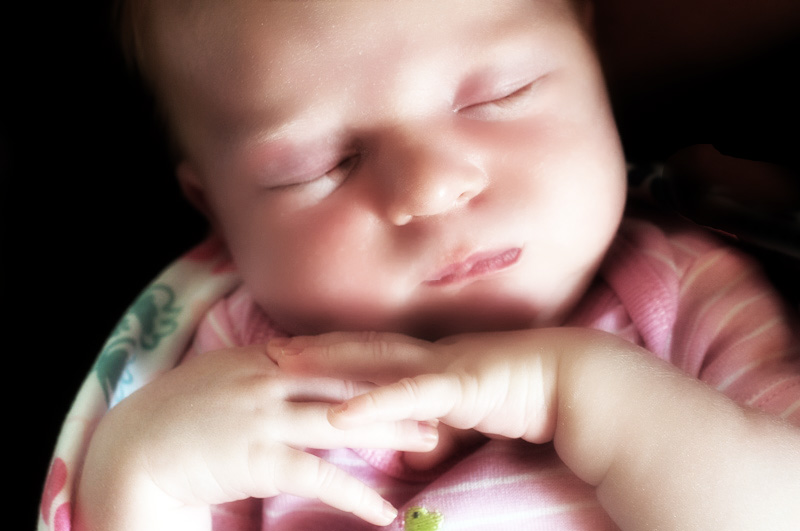 One of the best compliments I get is when I'm asked to shoot newborn photos of a couple whose wedding I photographed.
It's a great reality check on the fact that my clients were very happy with their wedding photos. Such is the case with three-week-old Maeve, the daughter of Gerard and Scarlett. I swung by their house this afternoon and was greeted to the sight of one of the cutest infants ever!
Usually newborn photography is a real test of the photographer – there's no such thing as any commands – the child will look where ever they please, will cry, smile, sleep and do what they want. You just have to understand that they have all the control – the best you can do is work with the light and be flexible and laid back. I think that may be why some photographers cringe at the thought of a newborn photo session.
I like the idea of the subject having all that power – it's no different than my days as a photojournalist. The job is to document not direct . . . it really is a great way to work.
So here is Maeve – hopefully the first of a number of photo shoots I'll do with her.