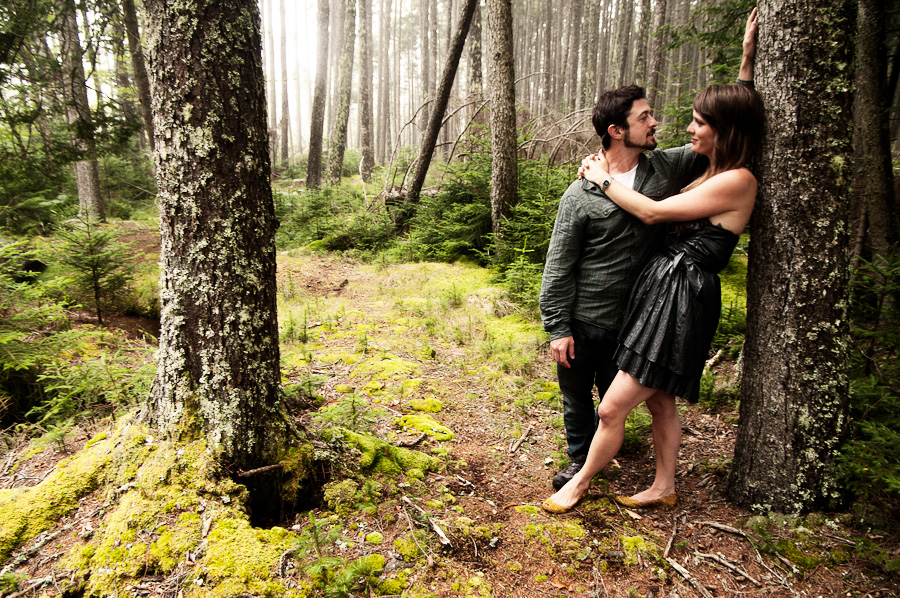 I go to a lot of weddings, but rarely as a guest. But Thursday I drove 5 hours North to get to Northeast Harbor and catch the mailboat to Islesford, Maine – also known as Little Cranberry Island.
The island is a fir and pine forest mainly inhabited by people who fish for lobster for a living. Though the lifestyle may seem romantic and appealing, I assure you it's not.  What it is though is community in it's highest form – I think everyone on the island attended the wedding and reception.
What brought me there? The groom was my nephew, one of the world's great people who married his equal when it comes to great people.
By the time I arrived the reception dinner/party was well underway. After massive hugs, Ryan introduced me to Amanda. The fog was thickening, the light eloquent and when I asked if I could have 10 minutes of their time to do some photos, there was no hesitation. "Let's do it" and off we went through the forest.
Similarly, after they came back from a little time in the rowboat Amanda's brothers built for the wedding, the sunset was a spectacular event and in between being hugged by hundreds of people they slipped off to the dock with me.
I will admit, being a guest is hard when you're used to working, but it was a refreshing change – and I still managed to get some really nice images.
I think these photos may just make the best wedding gift I could give them!