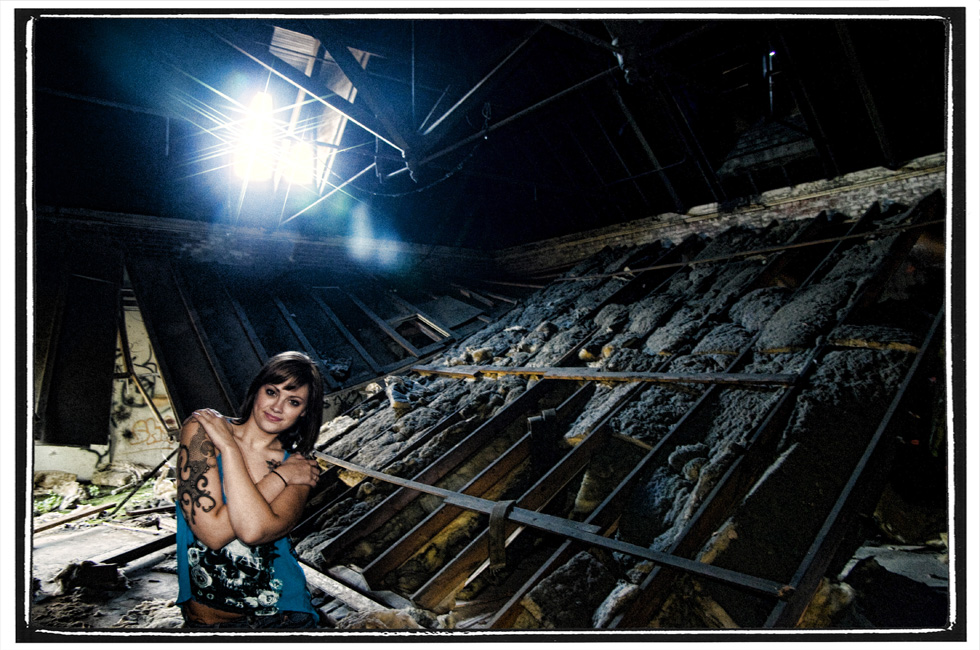 So I met Kacey at a wedding this summer. I was shooting, she was busy but I mentioned I'd love to do a photo shoot with her sometime, was she interested.
She looked kind of skeptical but took my card – I told her to email me if she decided to model. A few days later she replied that she thought it would be fun – and we spent the next few months trying to coordinate schedules. It was worth the wait! This girl is a natural model and we found a perfect location for her personality and mine.
I'm only posting one photo from the shoot – working on a slideshow that will go up once it's done, but this is one of my favorites from the day. Technically the location was murder – the room was very dark with only the sunlight filtering in from a window. Kacey was so easy to work with that I was able to concentrate on solving the lighting challenges – and I ended up shooting at a very slow shutter speed ( 1/4 second, f/2.8) and just added a kiss of light from a strobe to get some detail in her face and body.
Have to admit I was really happy with the end result – and you're seeing very little post processing work.