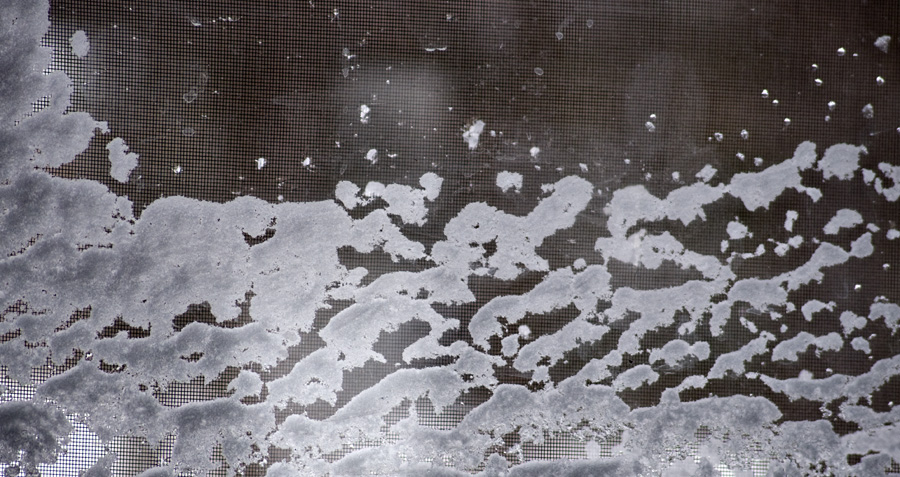 It's like an old fashioned New England winter! A blizzard a week ago dropped 2 plus feet and today the 4 inches of new snow are being piled into 18 inch drifts as the wind howls and howls. It's kinda nice!
So there's this photographer – Jackson Carson – in Colorado. I've never met him but one of my co-teachers, Hannah Pasquale is the connection. She suggested I check out his work ( you can do the same at www.JxnPx.com ). He does these remarkable detail and closeups – transforming the everyday into abstractions that befuddle the imagination. I looked at a bunch of his work, got very inspired to try some, but guess what…I don't own a macro lens. I thought a lot about his work, have been actually for a couple of weeks, and looking out today at the wind and blowing snow, had yet another flash of inspiration – if you can't focus super close like a macro lens, why not shoot with a long telephoto and crop in tight in the camera?
Here's a few I shot today – thanks to Jackson, although I really don't think I'm even close to being in the same league as you! Who knows, it may be the beginning of a new project for me, we'll see.