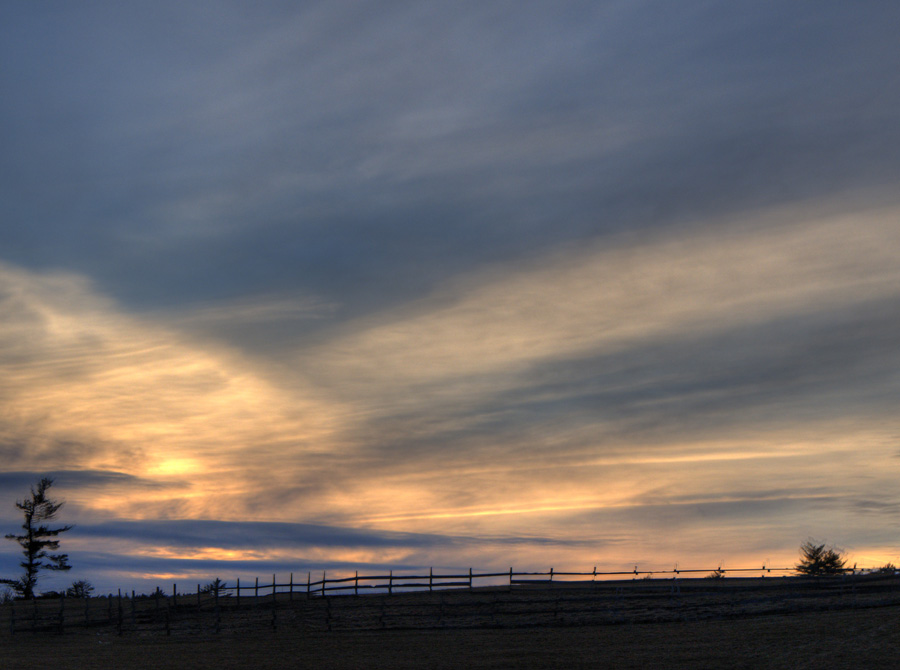 I'm no student of meteorology, but it seems to me that because of the influence of the ocean it's impossible to predict the severity of the winter storms that hit the area. The weather folks issue warnings, alerts, talk about accumulations in feet instead of inches. Really it's all a big crap shoot.
So tonight they're talking about  1 to 2 feet of snow, schools have already cancelled, the grocery stores are packed like it's the end of the world. There are lines at the gas stations, everyone is prepping their generators – OK, I'll admit I'll probably dig out the camp stove just in case, it's the best I can do … no generator to get ready.
End of the day, take the dog out to run in the fields and woods, shot this sky.
Does it look like an impending Armageddon to you? Me either!