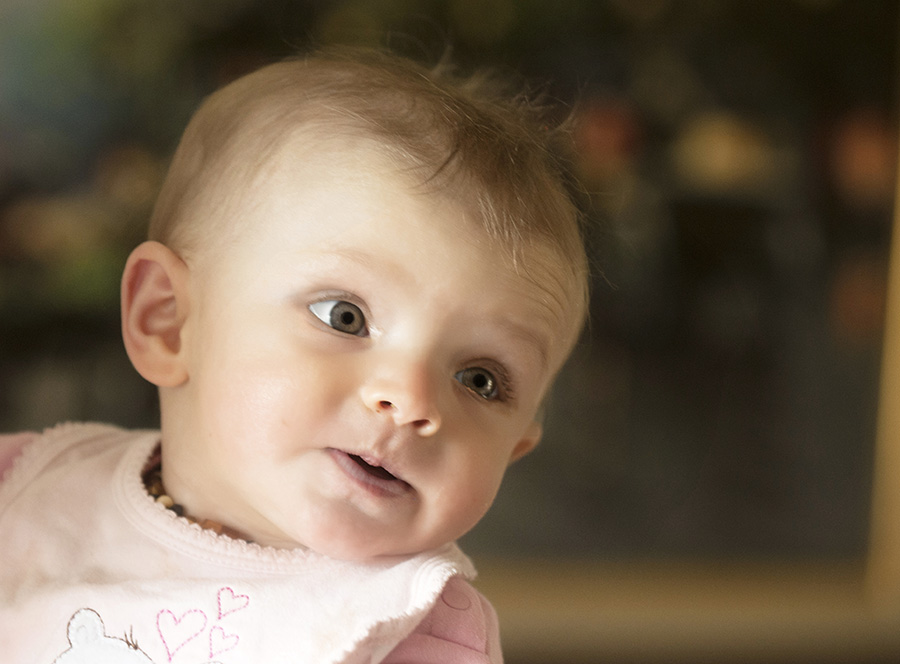 I, like so many other people, am aware of how quickly time passes, but nothing makes it so evident to me than when I photograph children.
In late November I photographed Tiana, the daughter of one of the great tattoo artists of New England, Phil at Tattoo Junkies in Newmarket.
Last weekend I went over to Phil's to copy some of his painting for him, and while there I saw Tiana. Now almost 6 months old, I barely recognized her from the infant I had photographed in November. Could this really be the same little girl?
The paintings would have to wait – the fast passage of time had it's hook in me, and Tiana was the only subject I could photograph.
A little time with her, I finished the paintings and jumped in the car to drive home, thinking to myself I'm glad I act so young – because time flying by makes all of us older by the day.